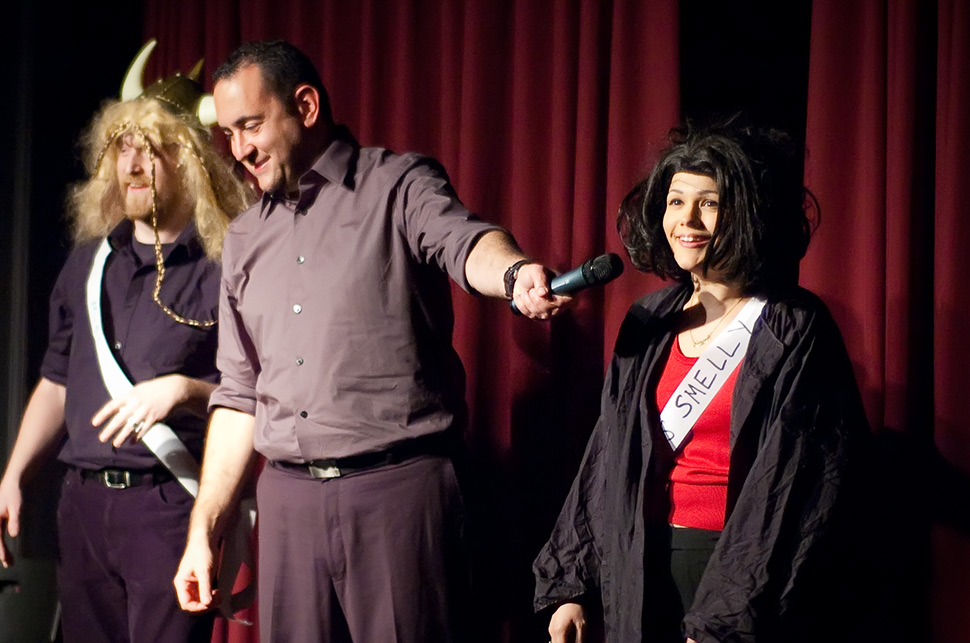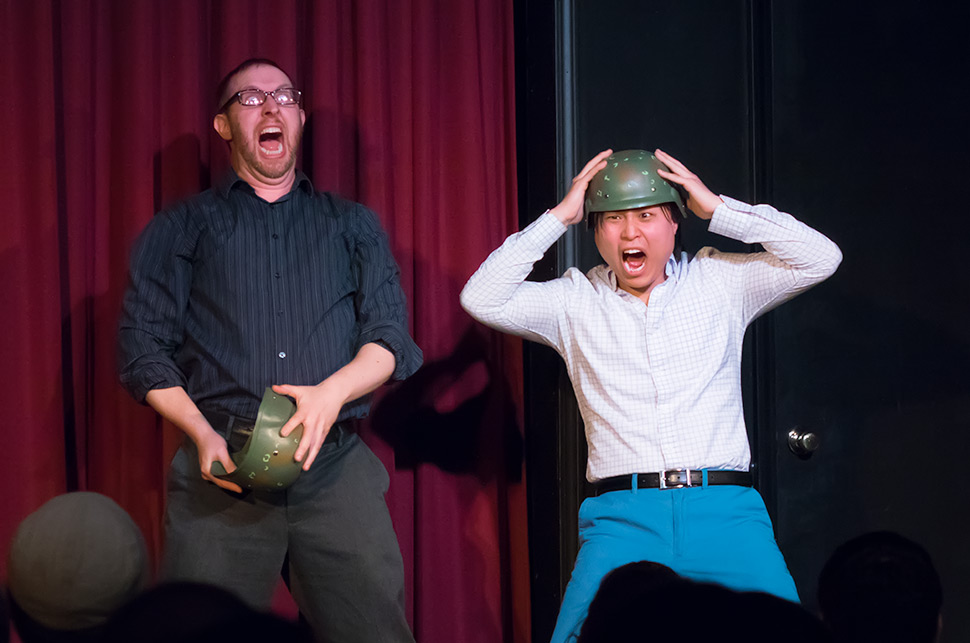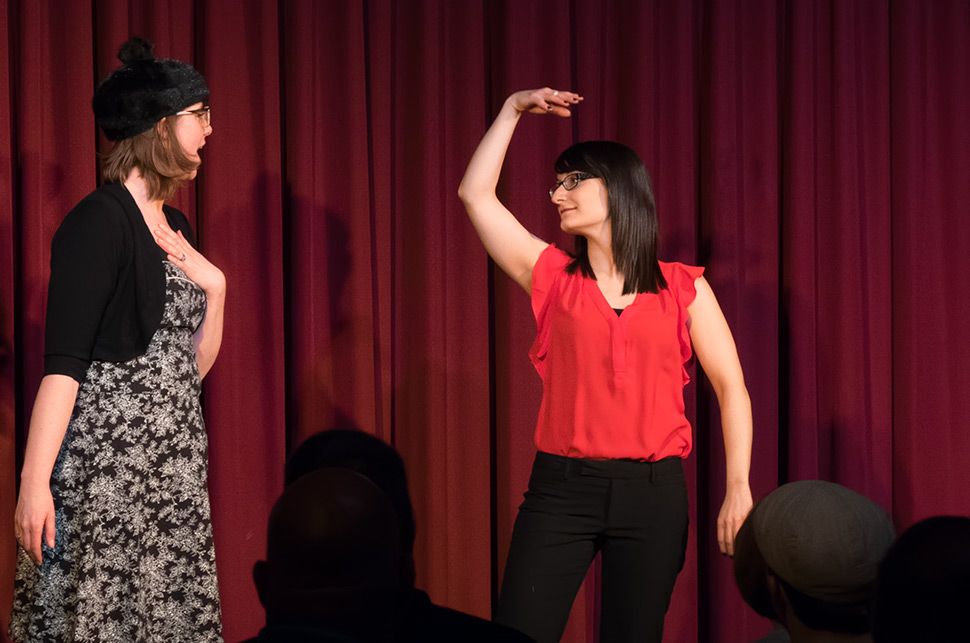 Come See Improv Comedy!
Comedy created on the spot from audience suggestions like Whose Line is it Anyway?
Fri & Sat 7:30 shows are All Ages while 9:30 shows are for Grown-ups.
Full kitchen & bar. No minimum purchase required.
Four comedians each night from an ensemble of over 30 professional actors.
Birthday, anniversary, or special event? Let us know so we can include you in the show.
Come celebrate with us! Group rates and food and beverage packages available.
Classes
Anybody Can Take Classes
Our improvisation classes are for both adults and teens. If you've always wanted to try comedy, now is your chance. Improv classes can benefit everyone. Actors, doctors, baristas, and even pirates take our classes. Seriously, if a pirate can do it, so can you.
The basics of improv and ensemble, no experience necessary! Classes are 2.5 hours long.
Building on the skills of Foundations of Improv with a concentration on creating strong scenes. $25 Discount if you sign up more than 7 days in advance of the first class.
Each 8 week class has a specific focus like Character, Object Work and Environment, Relationship, etc. With different instructors each session, take as many times as you'd like. $25 Discount if you sign up more than 7 days in advance of the first class.
Location
Laugh Out Loud Theater
601 N. Martingale Road
Suite 171
Schaumburg
,
Illinois
60173
847-240-0386
We are located across the street from Starbucks and right next door to Citibank.