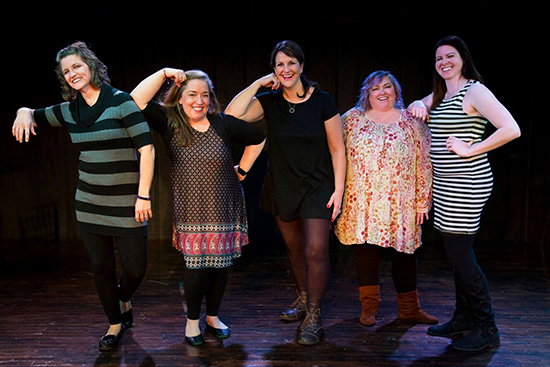 Laugh Out Loud League Improv
Laugh Out Loud features the amazing talents of our League Teams. These groups formed on their own and honed their skills to bring you a brand of improv that's uniquely theirs.
Don't miss Lobster Stole, The Waiting Room, Sunny Beijing, Crazy Shades of Blue, Queen Bs, Dear John, and How to Get Away With Anything as they take the stage and rock the house with their comedic talent. Dates below
Sept 10 Lobster Stole
Sept 24 Sunny Beijing
Oct 1 The Waiting Room
Oct 8 Crazy Shades
Oct 15 Queen Bs
Oct 22 Dear John
Nov 5 How to Get Away With Anything
2022 COVID-19 Procedures
Vaccination card and current ID must be provided prior to entry.
Masks must be worn at all times. It can be pulled down to take a bite of food or a drink and then pulled back up.
All tickets must be purchased in advance.
For more details visit our full list of procedures and guidelines to see how we're keeping both you and our staff safe.
Select a time below to get tickets