Laugh Out Loud has three spaces available for rent by the hour for rehearsals at our Schaumburg location.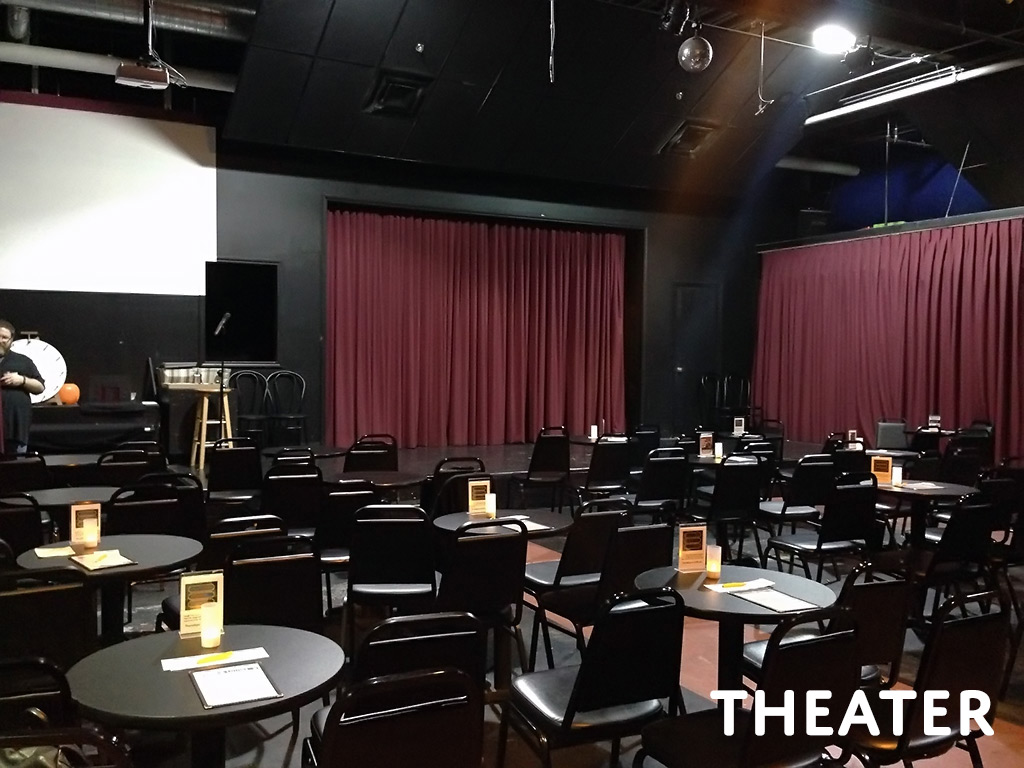 Schaumburg Theater is a 118 seat theater with a 12' x 24' stage
Schaumburg Upstairs Main Room is in the locked space above the theater, and is part carpeted and part tile floor with room for about 15-20 people. Oh, and there's a giant Lego Santa.
Schaumburg Upstairs Mirror Room is just off of the Upstairs Main Room. It has a mirrored wall and an orange carpet with room for about 20-25 people.
If you are interested in renting a space for an event, corporate meeting, or any kind of commercial event (e.g. you want to put on a show or are hosting a workshop), the rates are different. Please contact Lillie at 847-240-0380 or email her at Lfrances@chicagocomedy.com.
Space Rental cancellations must be made 72 hours prior to reservation time for a refund.