The basics of improv and ensemble, no experience necessary! Each session is six weeks, and classes are 2.5 hours long.
Building on the skills of Foundations of Improv with a concentration on creating strong scenes.
$25 Discount if you sign up more than 7 days in advance of the first class.
An exploration of the various types of Short Form improv games. Each 6 week session will explore a specific category of game in-depth, giving insight into the specific mechanics as well as providing tips and tricks for fun and success. Students will then have the opportunity at the end of the session to perform in their very own show and put their skills on display!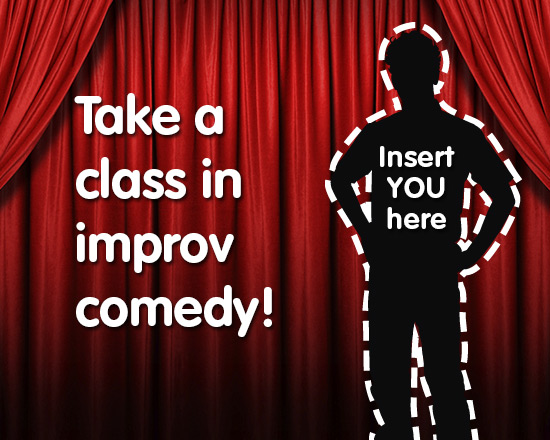 Anybody Can Take Classes
Whatever your background, improv is for you! Whether you're a barista or an accountant, an aspiring actor or a stay-at-home parent, our improv classes can enrich your life and help unleash your inner creativity.
Our program begins with an introduction to improv and scenework, and then splits into 2 streams of instruction - one focusing on short form improv, and the other on long form improv. Take one, or the other, or both. Sign up today!