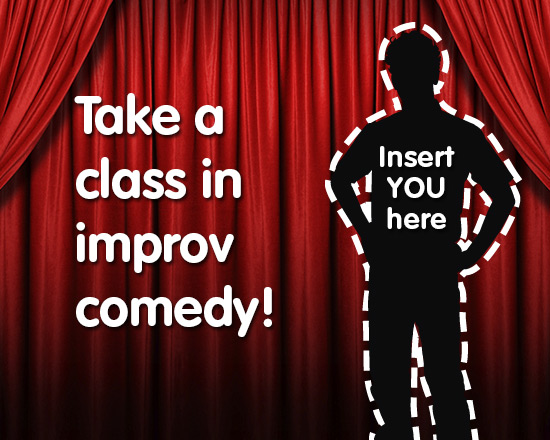 Anybody Can Take Classes
Whatever your background, improv is for you! Whether you're a barista or an accountant, an aspiring actor or a stay-at-home parent, our improv classes can enrich your life and help unleash your inner creativity.
Our program begins with an introduction to improv and scenework, and then splits into 2 streams of instruction - one focusing on short form improv, and the other on long form improv. Take one, or the other, or both. Sign up today!