Would you like to give stand-up comedy a try?
- Analyze different comedic styles used by top comedians
- Start to build you own set list through various writing exercises
- Learn how to deliver your jokes on stage
- Prepare for the unusual circumstances that can happen during stand up

This class culminates in a final performance immediately after the last class.
Learn the skills to start turning your comedic ideas into comedic sketches. No experience necessary! Each 2-hour class will explore a different approach to comedic writing through a series of class exercises, readings, and at-home writing assignments.
A continuation of Introduction to Sketch Comedy Writing, this class will introduce new approaches to comedic sketches and build upon topics covered in the previous class. Each week students will cover a new topic and receive a homework assignment for the following class.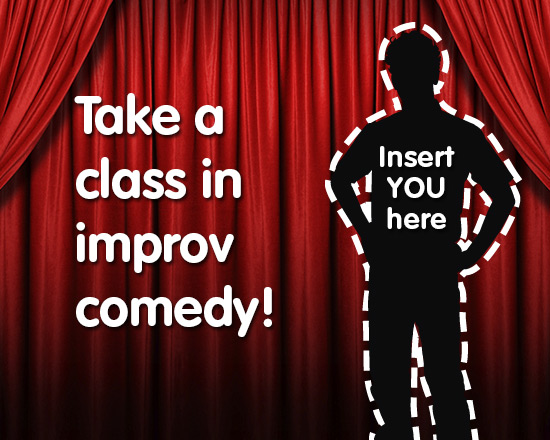 Anybody Can Take Classes
Whatever your background, improv is for you! Whether you're a barista or an accountant, an aspiring actor or a stay-at-home parent, our improv classes can enrich your life and help unleash your inner creativity.
Our program begins with an introduction to improv and scenework, and then splits into 2 streams of instruction - one focusing on short form improv, and the other on long form improv. Take one, or the other, or both. Sign up today!