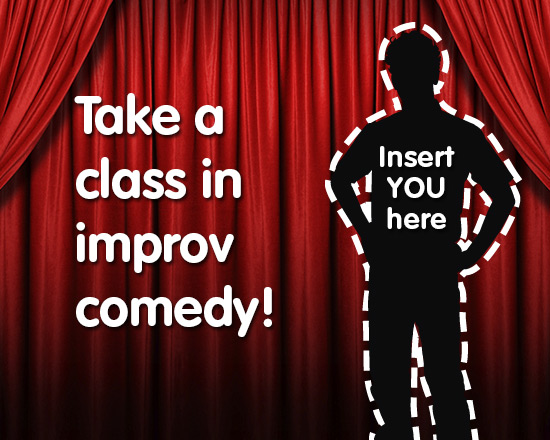 Anybody Can Take Classes
Whatever your background, improv is for you! Whether you're a barista or an accountant, an aspiring actor or a stay-at-home parent, our improv classes can enrich your life and help unleash your inner creativity.
We offer a variety of classes in comedy improvisation, as well as sketch writing, stand up comedy, storytelling, musical improvisation, and specific topic workshops. Most of our higher level classes culminate in a final performance.