Are you ready to try improv? Yes, and… are you ready to do so while meeting new people, getting out of your comfort zone, and spending one night a week learning and laughing? Then this class is for you. The basics of improv and ensemble, no experience necessary! Each session is six weeks, and classes are 2.5 hours long.
This class is for ages 18 and up. Students do not need to prepare anything, but should come dressed to move. To complete the level and move on to more advanced classes, students must attend at least 4 of the 6 classes.
Building on the skills of Foundations of Improv, each 2 hour class will have a concentration on creating strong scenes.
$25 Discount if you sign up more than 7 days in advance of the first class.
This is your opportunity to get individual, personalized feedback on your improv scene work from instructor Sayjal Joshi. Bolster your weaknesses and hone your strengths with precise critiques and targeted exercises.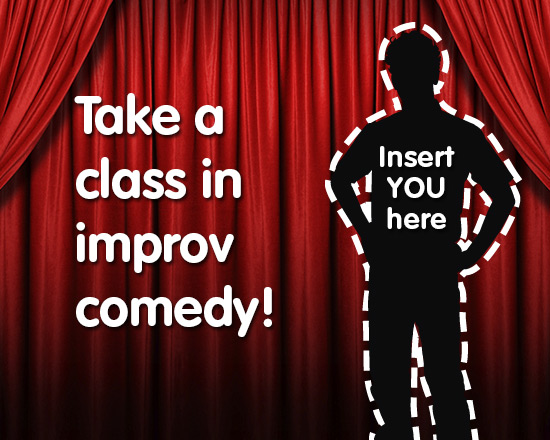 Anybody Can Take Classes
Whatever your background, improv is for you! Whether you're a barista or an accountant, an aspiring actor or a stay-at-home parent, our improv classes can enrich your life and help unleash your inner creativity.
We offer a variety of classes in comedy improvisation, as well as sketch writing, stand up comedy, storytelling, musical improvisation, and specific topic workshops. Most of our higher level classes culminate in a final performance.