It's time to take the stage! Your first foray into short form improvisation. This 6 week class will immerse you in the Laugh Out Loud style of ensemble-based improvisation and give you the gameplay foundation necessary to put on your own improv show!
Let's take it to the next level! This class focuses on the performance and polishing of the material you generated in, or after learning the fundamentals in Stand Up 1.
In this class, we explore:
- Building in tags after a joke for additional joke pay offs
- Expanding your comedic tool belt with different techniques applied to your current material
- Spinning crowd interactions to lead into your next joke
- Crafting a set and polishing it for bookings, and the do's and don'ts of getting booked
This class culminates in a final performance immediately after the last class.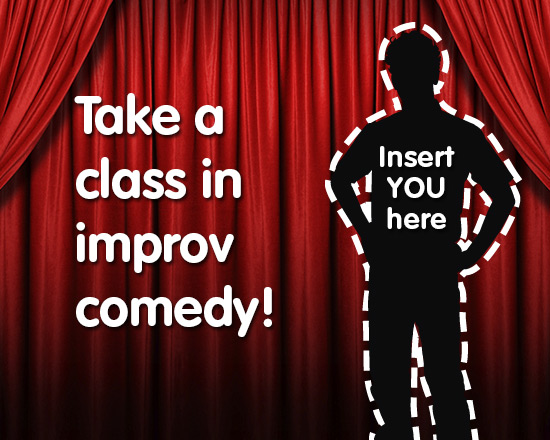 Anybody Can Take Classes
Whatever your background, improv is for you! Whether you're a barista or an accountant, an aspiring actor or a stay-at-home parent, our improv classes can enrich your life and help unleash your inner creativity.
Our program begins with an introduction to improv and scenework, and then splits into 2 streams of instruction - one focusing on short form improv, and the other on long form improv. Take one, or the other, or both. Sign up today!