COVID-19 Procedures for In-person Classes
Please note we are taking the following precautions for all students:
Every student must provide proof of vaccination either in advance via email or at the first class.
Every student must remain masked with a KN94, KN95, or N95 mask for the entirety of class. If you do not have one of these masks, you will be asked to wear a surgical mask (which we will provide) in addition to your cloth mask. Bandanas, gaiters, and ill fitting masks will not be allowed.
Students will be asked to stay 6 feet apart when at all possible.
If a student feels ill at all, we ask that you NOT come to class.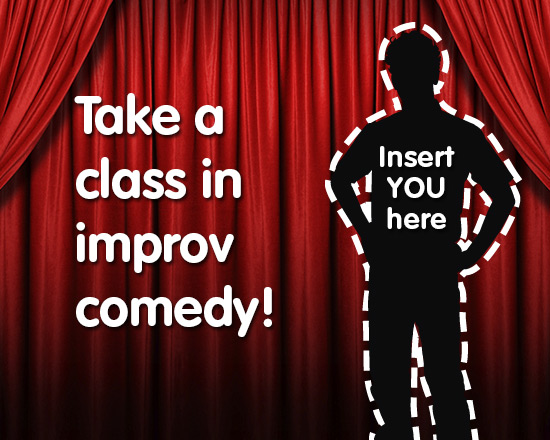 Anybody Can Take Classes
Whatever your background, improv is for you! Whether you're a barista or an accountant, an aspiring actor or a stay-at-home parent, our improv classes can enrich your life and help unleash your inner creativity.
We offer a variety of classes in comedy improvisation, as well as sketch writing, stand up comedy, storytelling, musical improvisation, and specific topic workshops. Most of our higher level classes culminate in a final performance.