This 4 week course will give you the polish you need to shine on stage. You will meet twice a week. Classes will be on Wednesdays and performances on Thursdays with a different instructor each week. You will learn hosting skills, stage presence, and how to work with an audience.
An introduction to long form improvisation. This 4 week class will expose students to the basic building blocks of long form, including openings, idea generation, callbacks, tagouts and scenic through lines. Students will come away with an understanding of how long form differs from short form, as well as a working knowledge of a few basic long form structures.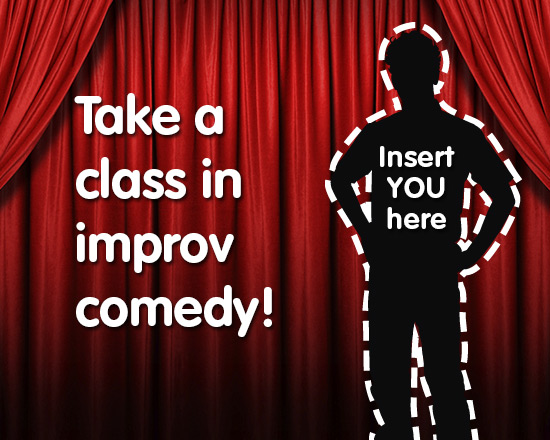 Anybody Can Take Classes
Our improvisation classes are for both adults and teens. If you've always wanted to try comedy, now is your chance. Improv classes can benefit everyone. Actors, doctors, baristas, and even pirates take our classes. Seriously, if a pirate can do it, so can you.